Optional receiver for in line refractometers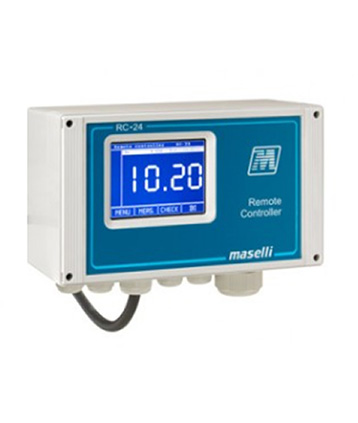 The RC-24 is a basic single-parameter controller that makes it possible to operate and control an in-line Maselli sensor from a distant location. This is particularly useful when an analyzer is installed in a position which is difficult to reach or if the sensor in question is not equipped with a local display. The RC-24 is connected to the sensor via RS485 serial interface. The Controller provides an output signal that can be used for process control.

Send a request: Maselli Technical Center is there to assist you solving any technical issue your equipment is facing.