LP10 – Laboratory Package for Beer
ALCOHOL / REAL EXTRACTS / ORIGINAL EXTRACTS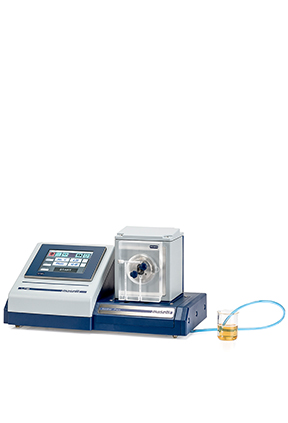 The LP10 Laboratory Package can be used for measuring Alcohol of any beer and wine. For this analysis, the LP10 combines the refractive index and sound velocity technologies in one only module named MD01S.
It is connected to the pump based Maselli Automatic Sampler SL02 for sampling the liquid product from a beaker.
The pump has been selected for continuous operation: it does not require any specific maintenance. The operation of the device is controlled by the software of the LP10.
The analyzer is very stable. Once configured at the start up, the unit can be left untouched as it does not drift over time. On top, thanks to the optical technology, no moving parts involved, the analyzer does not require any maintenance.
Technical features
| | |
| --- | --- |
| Application | Measurements of quality control samples at line in the beer and wine industries. |
| Alcohol | |
| Measurements Limits: | 0…12% v/v |
| Repeatability: | 0.1% v/v |
| Real Extracts | |
| Measurements Limits: | 0…20% w/w |
| Repeatability: | 0.05% w/w |
| Original Extracts | |
| Measurement limits: | 0…30° Plato |
| Repeatability: | 0.1° Plato |

Send a request: Maselli Technical Center is there to assist you solving any technical issue your equipment is facing.