Grapes sampler from trucks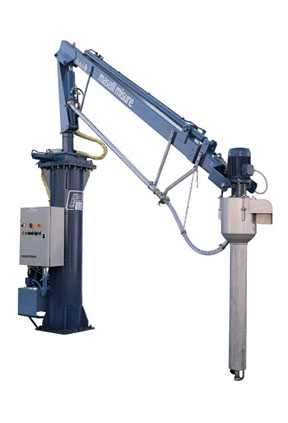 When receiving grapes loads in the winery, it is very important to be able to properly evaluate the quality of the raw fruit in order to both give the correct pricing to the farmer and to address the truck to the appropriate production line. The Maselli CC07 is the most sophisticated truck sampler available in the market because it is able to deeply enter in the truck reaching even the grapes placed in the very bottom: the grapes which are selected are therefore grinded with high efficiency. Using the sampler joystick, the operator may handle the probe in order to easily and quickly get several samples from the same truck. The result of the CC07 effort is to deliver a very representative sample of each grapes load already reduced to liquid must to the Maselli SA, LA analysis stations to which the sampler can be automatically connected by means of a dedicated must transferring unit. The CC07 sampler has been designed for an easy installation: the robust construction allows to reduce to the minimum the maintenance costs.
Technical features
Application:
The CC07 Truck Sampler is designed exclusively to carry out automatic sample pick-up of a known quantity of tomatoes directly from the delivery vehicle
Sampling height limits:
Min. 1400 mm from ground level Max. 2950 mm from ground level
Sampler pick-up capacity:
Max. 100 kg
Picked-up sample:
Max. 25 kg
Basic functions:
Particularly deep coring depth which allows sample taking, using a high-penetration cylinder, even from the bottom most layers.
High-speed coring operations. This means more than one sampling operation can be carried out on the same truck within a very short space of time.

Send a request: Maselli Technical Center is there to assist you solving any technical issue your equipment is facing.